HOLSWORTHY MUSEUM NEEDS YOU!
DO YOU HAVE A FEW HOURS TO SPARE, EITHER EACH WEEK, OR FOR A SPECIFIC SHORT PROJECT?
WHY NOT HELP IN YOUR LOCAL MUSEUM?
Our Volunteers care for the collections and manage every aspect of running the museum.
So, if you like meeting people and have an interest in your town and its history why not get involved?
Are you a keen photographer? Perhaps you have transferable financial, admin, marketing or computer skills?
We'd Love to Hear from You!
Holsworthy Museum is run and managed entirely by volunteers - we have no paid staff - without our volunteers we would be unable to remain open.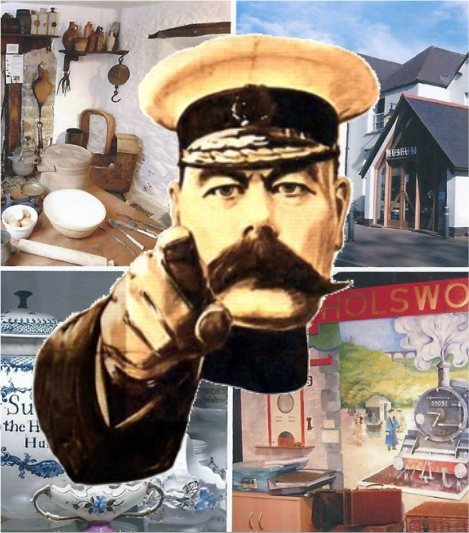 HOLSWORTHY MUSEUM RELIES HEAVILY ON YOUR DONATIONS TO STAY OPEN
© Copyright Holsworthy Museum