"A Wander Through Five Rooms of Nostalgia & Local History"
Situated at the heart of the ancient North Devon market town, Holsworthy Museum tells the story of the town's long and rich past, as well as rekindling fond memories of yesteryear.
Housed in part of a building that is in itself a museum piece - a small manor house dating from the 17th century, which was used as a parsonage for over 200 years - the rooms are filled with memories of the past.
With hundreds of objects and curios, many unique and unusual, and some you may remember from days gone by, there's something to interest everyone.
Come and spend an hour wandering through five rooms of nostalgia and local history and uncover some of our hidden treasures.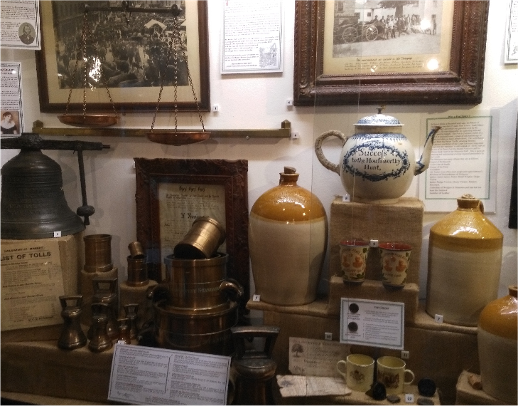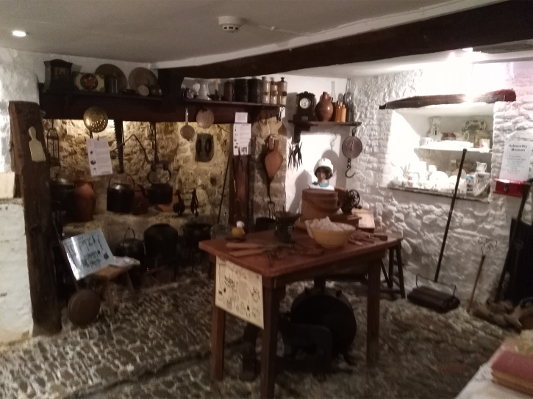 Compact and bursting at the seams with so many memories, you'll always receive a warm Devon welcome from our volunteers!
Discover why Holsworthy is a Port town - even though we're almost ten miles from the coast! Read about our unique Pretty Maid's Charity and learn about many of the town's other ancient customs and traditions.
Admire the town's Manorial weights and measures, discover our connection to Harold Godwinson - the last Anglo-Saxon King - and read about our historical antipodean links.
With plenty of quizzes to keep the children occupied too, we think there's plenty to do and see!
The law is changing and from 25th May 2018, we'll only be able to contact you if you confirm that we can, even if you've said yes in the past. If you have been in contact with the museum in the past and believe we may hold personal information about you or would like to keep in contact with us CLICK HERE
Site Last Updated 26 July 2019
© Copyright Holsworthy Museum