Welcome to Holsworthy Museum!
Come and visit this collection housed in part of an original 17th century parsonage.
Established in 1936 as the Holsworthy Museum Society, the museum was fully refurbished in 1999, along with the refurbishment of the rest of the building.
the collection is grouped into themed displays including the original 17th century kitchen with its open fireplace and cobbled floor
The museum gives an insight into Holsworthy's unique heritage, with local customs such as the Ancient Court Leet, St Peter's Fair, the Ale Tasting and the famous Pretty Maid ceremony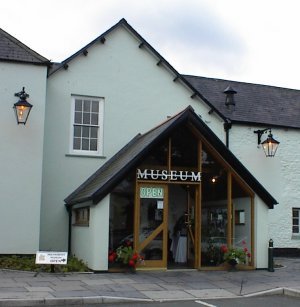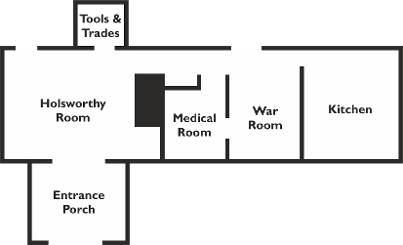 You can learn of the importance of the local railway before the Beeching cuts of 1966, and the rise and fall of the Bude/Holsworthy Canal. Discover how Holsworthy cattle market grew to become one of the largest in the West Country
The Tools and Trades room takes you back to a time when the tools themselves were works of art whilst the Medical and Apothecary room contains the story of one of Holsworthy's famous sons – Dr Stuart Craddock, part of the team working with Alexander Fleming during the discovery of Penicillin
Next door (where the air raid siren always draws the most interest during school visits!) is the display dedicated to the two world wars, including our display dedicated to the Hunt Class Destroyer HMS Tetcott – named after the Tetcott Hunt, situated a little over five miles from the town.
Finally you enter the kitchen – the site of the original parsonage kitchen (and later used as a scullery). Take a look inside the huge copper in the corner – used at a time when wash day really did take all day! The tools and implements on the kitchen table lead many of our visitors to exclaim 'I remember using that' or 'my granny had one of those'!
HOLSWORTHY MUSEUM RELIES HEAVILY ON YOUR DONATIONS TO STAY OPEN
© Copyright Holsworthy Museum